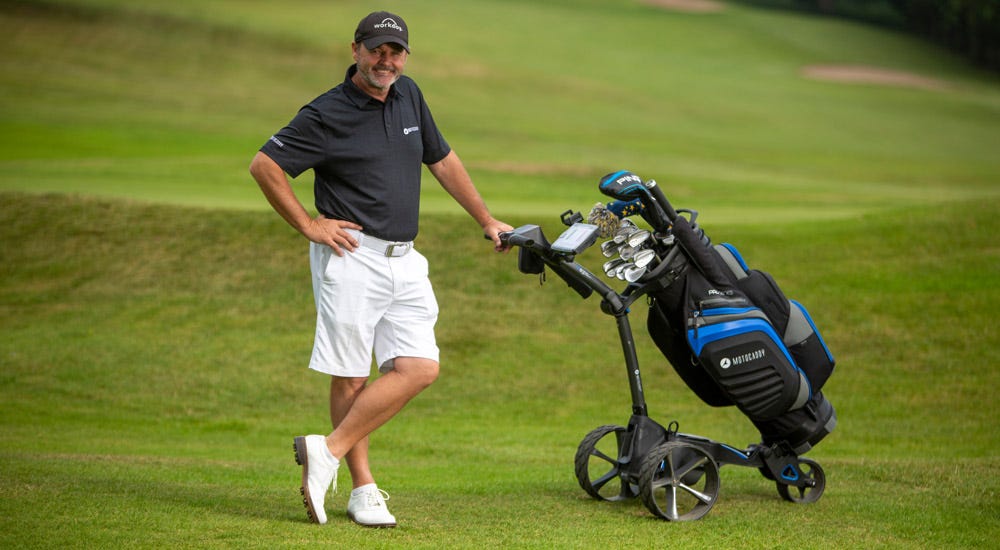 Major winning Tour caddie Billy Foster has extended his role with industry leading golf trolley brand Motocaddy as a global brand ambassador, to promote its extensive range of trolleys, bags and rangefinder products in 2023.
After first signing with the brand in 2021, Billy enjoyed a historic year in 2022 that saw him claim his first Major Championship, carrying the bag for Matthew Fitzpatrick during the U.S. Open at The Country Club at Brookline. Wearing the distinctive Motocaddy branding on his chest and sleeves, Billy helped lift the trophy during his 40th year on Tour, in a season that also saw Fitzpatrick break into the top-10 in the Official World Golf Rankings for the first time. The standout year put Foster and Fitzpatrick in a prime position to play in the 2023 Ryder Cup in Italy, which would see Billy carrying the bag for Team Europe in his 16th Ryder Cup.
"I'm delighted to be extending my partnership with Motocaddy for the new season, as we've built a strong relationship over the last two years thanks to the great products and popularity of the brand," said Billy. "Winning a Major Championship was the big monkey on my back so to have shaken it off and got it done is truly special."
"After 40 years on tour, I've walked alongside the greatest golfers to play the game, as well as players at my home course who can't break 100, and I can guarantee you all of them would benefit in some way from the products Motocaddy offers. Using an electric trolley not only provides health benefits, but it also helps your game and it's a true game-changer," he added.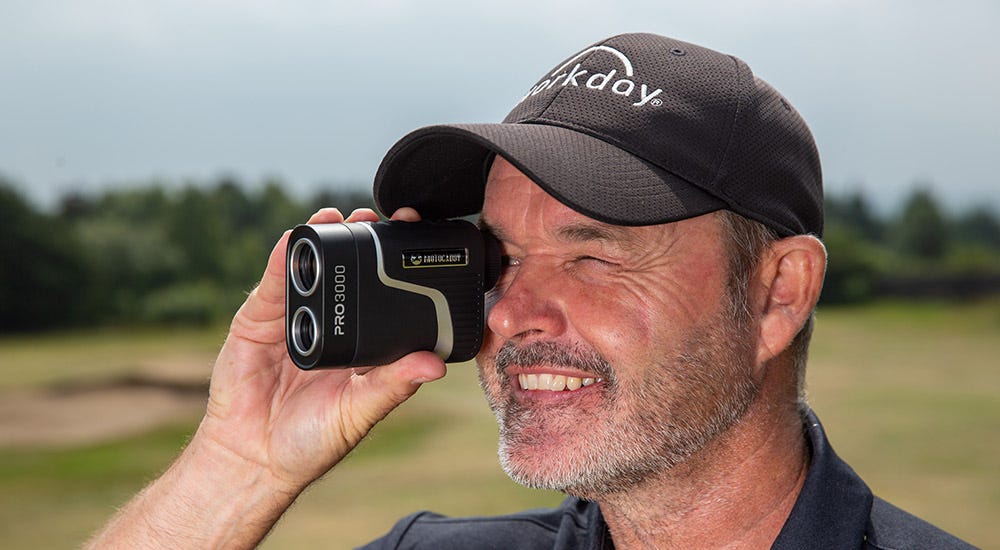 Winning the U.S. Open marked Billy's 47th Tour victory in what has been an illustrious career, having worked with many of the game's greatest players. He carried the bag for Seve Ballesteros, Tiger Woods, Lee Westwood, Sergio Garcia, Thomas Bjorn and Darren Clarke, in multiple Major Championships.
"Last year was such a fantastic year for Billy and we were delighted to be a part of it," said Motocaddy Marketing Director, Oliver Churcher. "We are thrilled to be continuing the relationship and we look forward to seeing the Motocaddy branding broadcast around the world as Billy and Matt look to build on their Major success this year. Seeing Billy lifting the U.S. Open trophy was a huge highlight and we hope it's just the beginning of what will be a fantastic relationship for years to come," he added.
Talking about the new trolley range for 2023, Billy said: "I'm really excited to try out the new range, I've been an avid M5 GPS DHC user for a couple of years and I really like the look of the new M7 GPS. Adding to the fantastic GPS touchscreen with a remote control will really make the whole golfing experience so effortless."