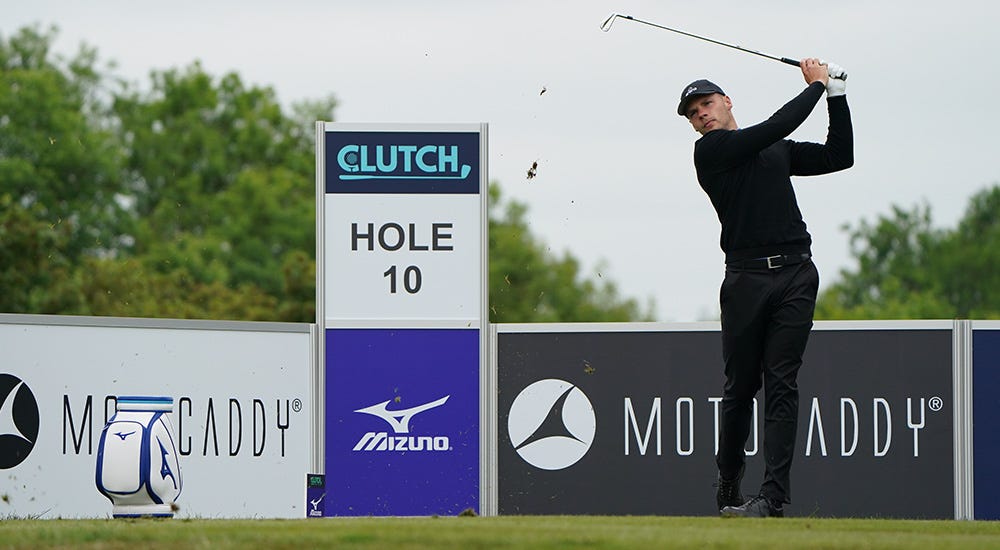 Motocaddy, the world's leading powered golf trolley company, has announced the signing of seven new Brand Ambassadors to join established names such as Major-winning caddy legend Billy Foster and six-time DP World Tour winner and Ryder Cup player Niclas Fasth.
They include some of the game's most exciting amateur talents and players who recently turned professional with stellar amateur careers behind them.
The global leader in electric trolleys and pushcarts is synonymous with supporting the next generation of golfing talent. After many years as 'Official Trolley Partner' to the PGA EuroPro Tour, this year the brand extended its support for aspiring male and female professional golfers playing on the Clutch Tour, which this week stages the Motocaddy Masters event at The Manor House, near the Cotswolds.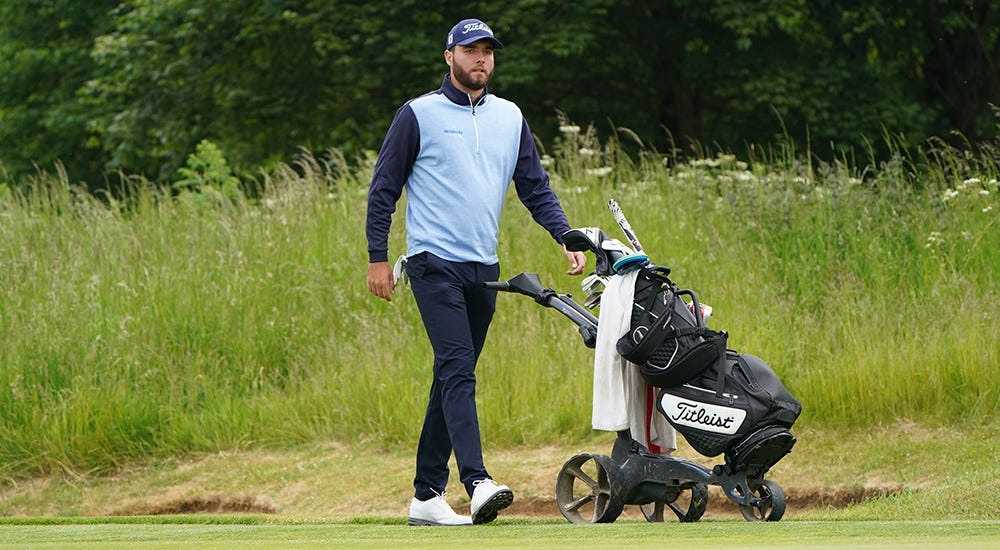 Among the 13 Brand Ambassadors now representing Motocaddy on a global basis are two of the most exciting elite amateurs in the world with a trophy cabinet to match their talent.
John Gough – currently the top-ranked Englishman at 13th in the World Amateur Golf Rankings - has a growing global reputation following an incredible last two years in which he has cemented his position as the most successful domestic amateur in the last 35 years, with an unprecedented seven Major victories. Those championship wins span five different countries across three continents, including becoming this year's Australian Master of the Amateurs Champion and Irish Open Amateur Champion. Last year, he won the Lytham Trophy and Spanish Amateur Championship, while in 2021 he became the English Amateur Champion and the Palmetto Amateur Champion. The 24-year-old from Berkshire plays off +6 and has been the England Golf Captain for the last three years.
Kris Kim is a 15-year-old prodigy who plays off +4 and has already made his debut on the professional circuit. The Walton Heath based player won the Fairhaven Trophy by six shots this year, following victories at the R&A Junior Open Championship and the HMC Singles Strokeplay event in 2022. He remains undefeated for the England U16's team with four points from four matches in a recent 16-8 victory over Spain.
"We're really excited to see John and Kris use Motocaddy products during their elite amateur tournaments and we'll be supporting them all the way onto what I'm sure will be successful careers as professional golfers," said Motocaddy Marketing Director, Oliver Churcher "We pride ourselves on encouraging the best young talent in the game and our 2023 ambassador roster is the best we've ever assembled to represent the brand," he added.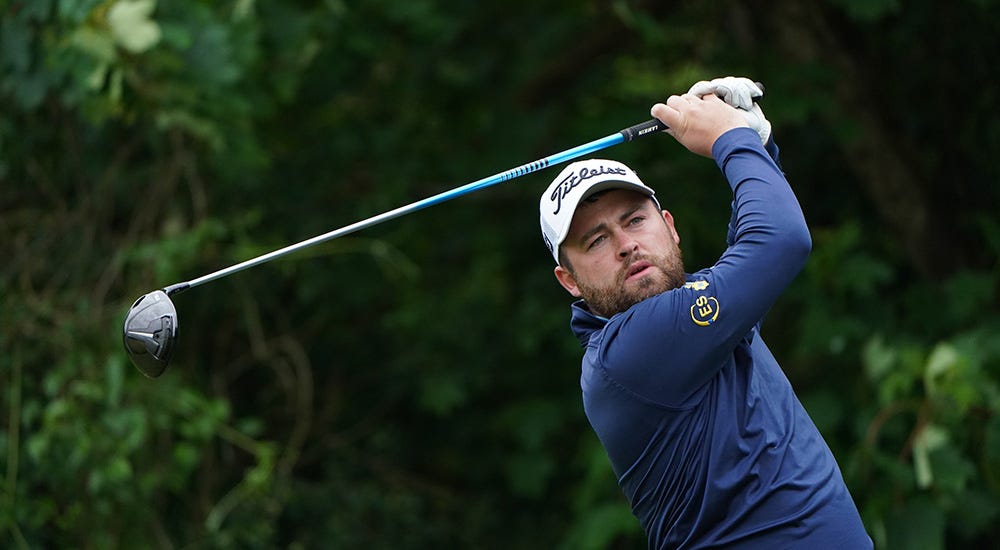 Other players in the 2023 Brand Ambassador programme include Harry Goddard, a 23-year-old who recently turned professional following an impressive amateur resume that included strong performances in the Grand Final of the Faldo Series and the Lytham Trophy at historic Royal Lytham & St Annes. He has represented England from the age of 15 and was a member of the GB&I team that faced Continental Europe at age 16.
Curtis Knipes, is a 22-year-old who joined the paid professional ranks in 2020 with a +4.4 handicap having qualified for The Open Championship at Royal Portrush in 2019. Since turning professional, he has achieved several top-5 finishes across the Mena, PGA EuroPro and Clutch Pro Tours.
Other names signed include Olly Huggins, who as an amateur broke into the England squad in 2020 and was selected for every four, six and nine man teams over his final two seasons, culminating in selection as national team captain.
Ever-present at England Men's and Boys' level, Callum Farr concluded his amateur career as one of the most respected individuals in elite world matchplay thanks to notable performances in the Spanish, English and NSW Amateur Championships. Turning professional in 2021, he delivered a maiden professional victory in just the third start of his career.
Harvey Byers has had standout performances across Europe, Asia and Oceania, including most recently a run of three runner-up finishes and a maiden win from his first seven starts as a professional.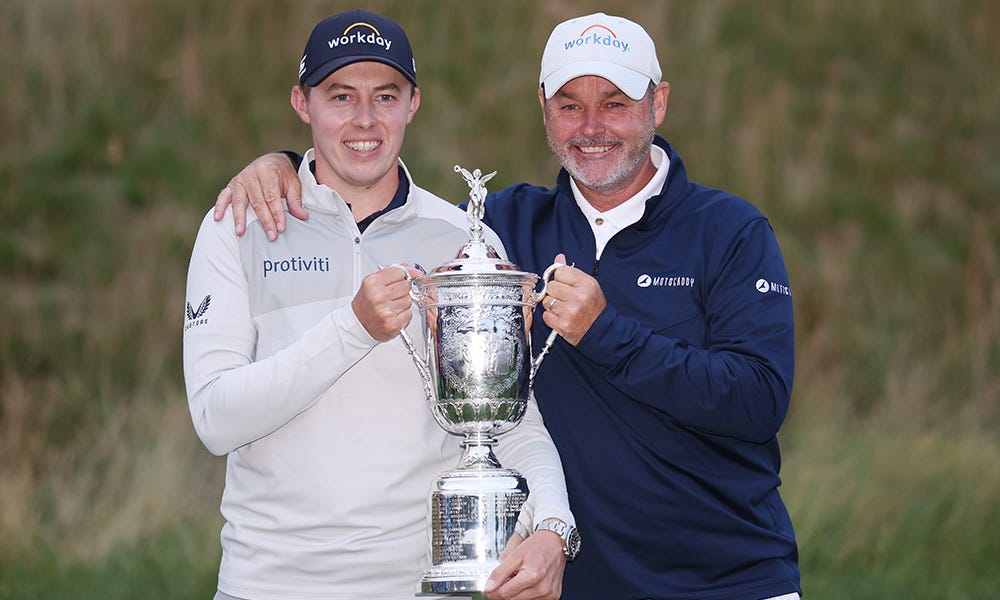 Into his fifth year as a professional, 27-year-old George Bloor turned professional following an illustrious amateur career having reached a +4 handicap as an ever-present member of the England Men's squad and reaching the final of the English Amateur Championship in 2016.
Will Roebuck is returning to professional golf after three years as Tour Director of the Clutch Pro Tour. He most recently competed on the PGA TOUR Latin America for two seasons and prior to this has played on the Challenge Tour, Europro Tour and Alps Tour, notching up a number of top 5 and top 10 finishes. Before turning professional, Will played for the University of Mississippi - one of the top golf programs in the USA.
Continuing to represent Motocaddy are Ashley Mansell, who represented Great Britain & Ireland in the PGA Cup against the United States and wears the distinctive Motocaddy branding on his clothing, and German Sandy Voss, who plies her trade on the LET Access Tour while using a premium Motocaddy M-TECH GPS electric trolley.
All brand ambassadors will use Motocaddy S5 GPS or M5 GPS electric trolleys, plus a PRO 3000 laser rangefinder and game-enhancing accessories.