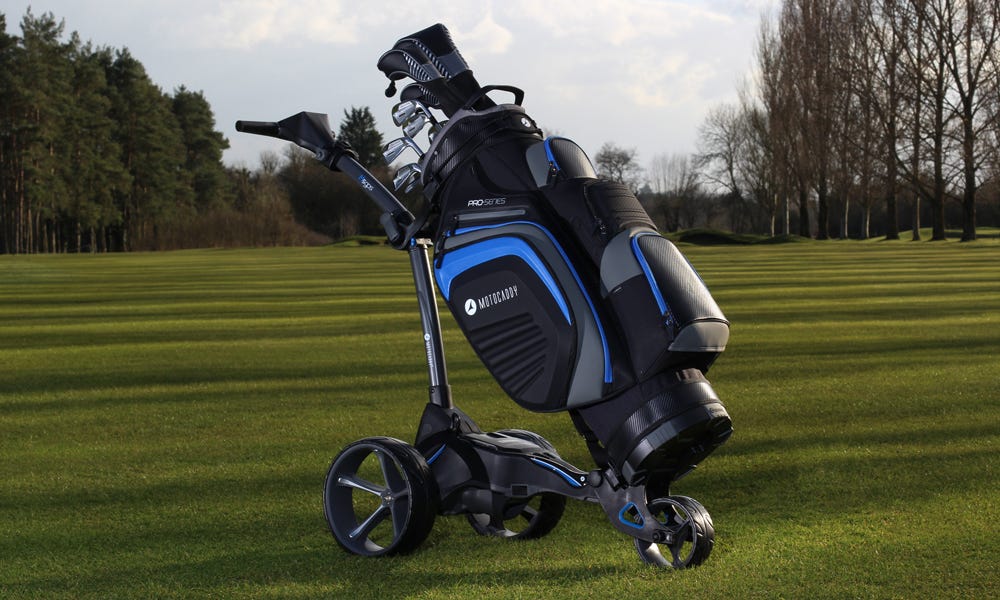 The Motocaddy M5 GPS has been rated as the 'Best Electric Trolley of 2022' in a long-term test of five top models conducted by Golf Monthly, a leading golf publication with a global reach of more than four million golfers each month across all its platforms.
The latest accolade for the multi-award winning M5 GPS comes in a video hosted by Golf Monthly staff writer Dan Parker, who spent six months testing the performance of five leading trolleys on the market, including the recently relaunched Motocaddy S1 model.
Commenting on what the pioneering M5 GPS has to offer after many hours of testing, Dan Parker says: "It really does have it all in my opinion and is the complete trolley…The absolute standout is its GPS system embedded into the handle using the fantastic 3.5" touch screen display. It's similar to a smartphone and absolutely fantastic to use."
"And it's worth me talking briefly about the Motocaddy Performance Plan, which is a subscription-based service that you have to pay extra for, but it gives you loads more benefits from the GPS. After using the plan for the last six months I really do think it is worth the money. It's a fantastic trolley that I could talk about for a long time," he added.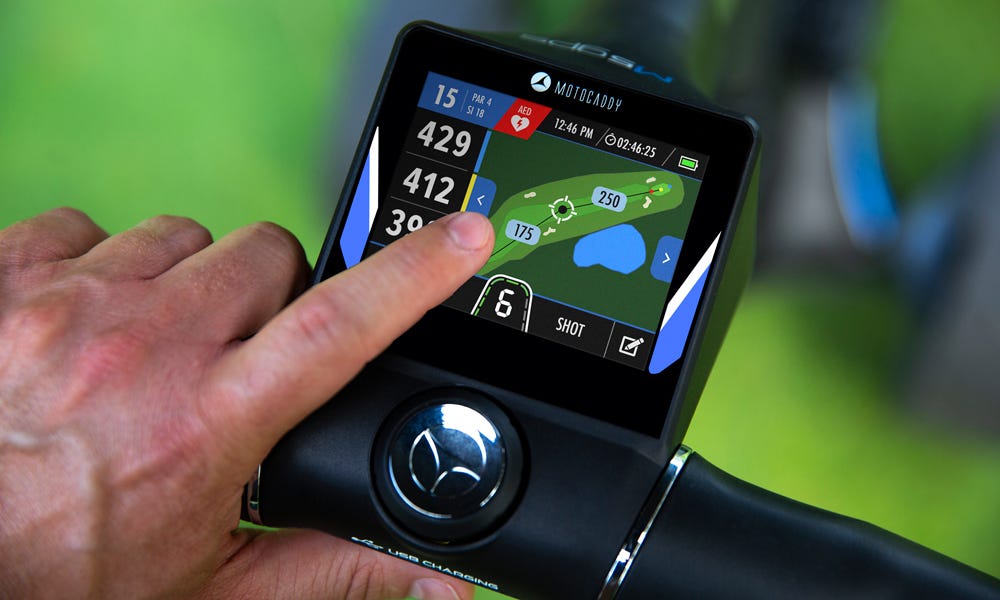 In response to the latest accolade, Motocaddy Marketing Director Oliver Churcher said: "We're delighted to receive such a glowing review of the M5 GPS, which has been a standout product for us since its launch two years ago."
"To gain recognition as Golf Monthly's 'Best Electric Trolley of 2022' is something we're very proud of as we know how much product testing goes into these videos and the level of competition within the electric trolley category. For the M5 GPS to be named #1 is testament to the work of the Motocaddy product development team and we'll continue innovating to launch exciting new products," he adds.
Since launching the world's most intelligent touchscreen electric trolley, the M5 GPS has won a multitude of awards including 'Best Smart Cart', by MyGolfSpy, the popular US based website with more than 78 million worldwide readers and an Editor's Choice Award from both Golf Monthly and Today's Golfer, another leading publication across print and online media.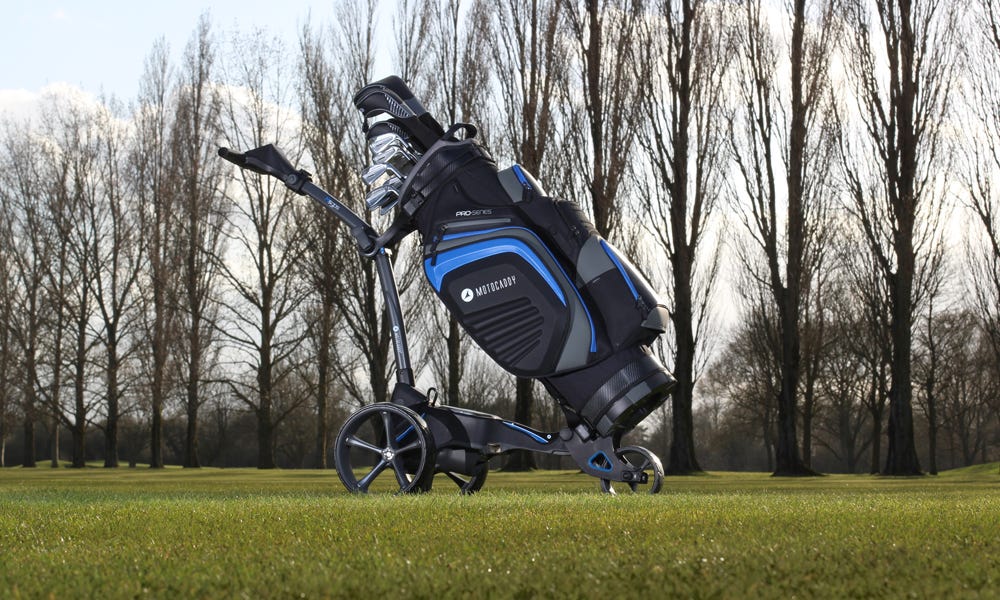 Pre-loaded with over 40,000 golf courses, the M5 GPS features a super-responsive 3.5" touchscreen display with distances to the front, middle, and back of the green, essential hazard information, and the ability to dynamically move the flag position for more accurate shot planning.
The cellular powered Performance Plan – the first of its kind in any electric trolley - takes the fast, accurate GPS to another level with access to more advanced course mapping, real-time updates and performance tracking data directly from the trolley display screen.
Offering built-in WiFi for super-fast Over‑the‑Air course and system updates, the M5 GPS can be connected via Bluetooth to the free Motocaddy GPS app to offer a wide range of smartphone notifications including missed calls, texts, emails, and a range of app alerts, including WhatsApp and Facebook.
The trolley is also packed with other game-enhancing features including a clock, round timer, and score tracking, plus the par and stroke index of each hole, shot distance measurement, automatic hole advancement, and a battery meter.