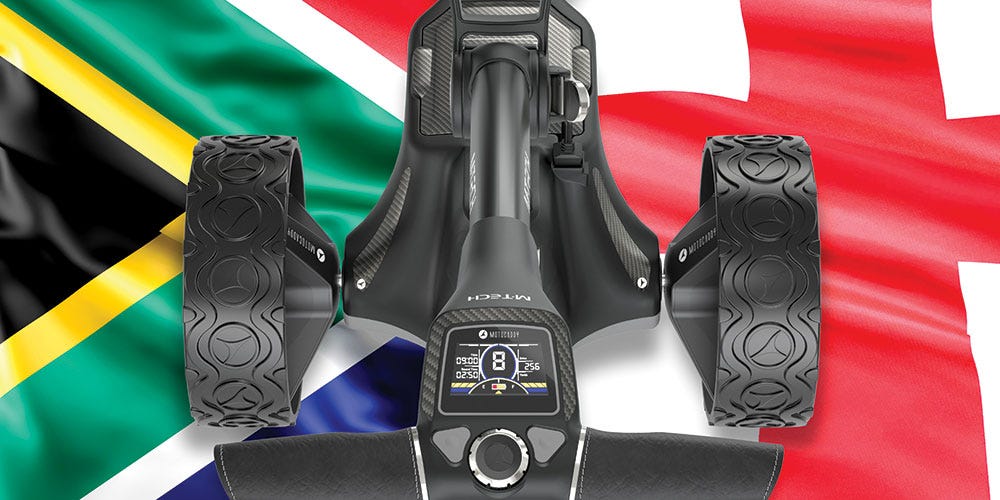 Top-selling golf trolley brand set to enhance global profile from South Africa
In a move designed to build its global profile among sports-loving golfers, top-selling golf trolley brand Motocaddy is taking prime advertising spots around the boundary at this week's third Test match between England and South Africa in Port Elizabeth.
The brand will feature in extensive digital LED advertising around 90% of the boundary at the St George's Park ground and be exposed in live broadcasts of the five-day match on Sky Sports in the UK, Supersport in South Africa, FOX in Australia, Sky in New Zealand, SonySix in India and Willow in the United States.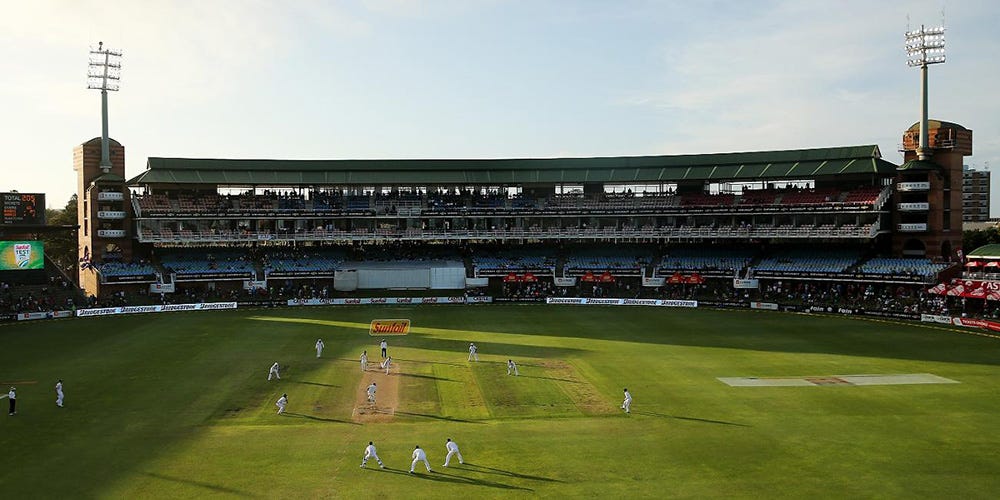 St George's Park Cricket Stadium, Port Elizabeth
With England squaring the four-match Series with a 189-run victory in Cape Town last week, TV coverage of the match is expected to attract high viewing figures among English fans, as well as a strong following in support of Joe Root's team in Port Elizabeth.
"With a potential global TV audience of 80 million, we see this as a great opportunity to promote the Motocaddy brand and our innovative product range to golfers who love to follow top class cricket across the world," said Chief Executive John Helas.
"The timing of this crucial match in the Test Series is perfect for us to make a strong statement ahead of the domestic golfing season, but also in tandem with the summer periods in other parts of the world. For example, many of the thousands of England supporters now in South Africa are also likely to be avid golfers playing a lot of golf in good weather conditions at courses across the country," he added.
Motocaddy currently exports to more than 40 countries worldwide and has built a strong market share in cricket-loving countries like Australia and New Zealand in recent years. It's now looking to expand more aggressively into other golfing markets after the recent acquisition of the Hertfordshire-based company by the Ethos Partners private investment group.
The brand was the first to introduce a GPS system electric trolley with the S5 CONNECT model providing optional smartphone notifications to the golfer, a Downhill Control function and CPR life-saving features on a free App, plus a luxury M-TECH compact model.
The third Test between South Africa and England takes place between 16th - 20th January 2020, with play expected to get underway from 8am.